Taking inspiration from
Aravis
, I will be posting regular Gadget Friday posts for the geeky folk amongst us (guess that's just me then ;-)
We start today with what I consider the beginning of a new phase of convergence. First we had the Mobile+Camera, and now, those two monsters of teleco+electronics Sony Ericsson, have launched what I consider two of the most impacting devices for ages (well since the iPod anyway).
The leader of the pack when it comes to common High Street brands (we're ignoring stuff like Bang & Oluf, and Denon etc.) Sony has always been a leading player in domestic electronics (except in the mp3 world).
Ericsson
had always been, imho, the leading mobile phone designer for ages - despite Nokias market leading position. Ericsson were smart at creating the next-gen of feature laden and designer units. The merger of the two companies to form
Sony Ericsson
got off to a bit of a shaky start. However, it soon took off and the fruits of labour started to make large inroads into the consumer population. The
P800
, followed by the
P900i
dominated the boardroom (beside the Blackberry). The
T610
and
T630
- which moved onto the
K700
- pretty much are the most reliable and robust camera phones around today. The
Z600
has the lowest phone radiation of all phones (SAR of 0.12)
So now we have the convergence. The first Sony Ericsson Walkman phone, the
W800i
.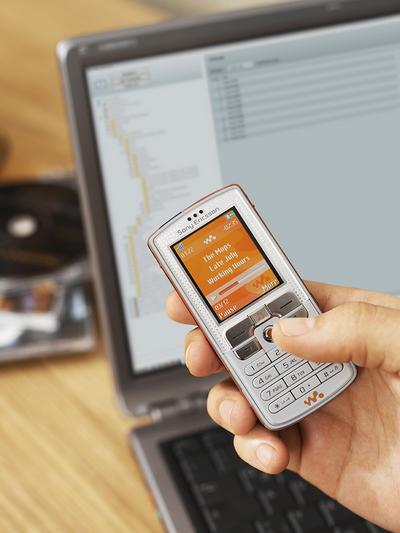 The Walkman phone claims a great separation of mp3 player to phone. Key features are a Memory StickDuo card for storage up to 2G, and 10 hours playback with phone on, and 30 hours playback with phone off. A built in 2mega-pixel camera helps too! A good review of the features
here
.
And the evolution of the K700, the brand new
K750i
.
The K750i has a smashing 2megapixel digicamera in a smallish unit that also has cool games and a
radio
! If this has a SAR radiation level of below 0.50, its definitely one for my pocket! I personally don't value a mp3 player in my mobile, though many people might.
I envisage that these two will pretty much take off, not rivaling the iPod dominance, but flooding the market of mobile phones easily. The key to this success, however, is going to be price. If i were the Sony Ericsson executives, I'd definitely be thinking of a small margin on each device, and even potentially loss-leading on one of them to grab the all important market share. Because, who in this era, hasn't had a Walkman (or similar) in the past? If Sony wants to reclaim their position, they'll have to do something clever with the price - especially since they've now done something clever with the gadgets!
This years Sony Ericsson models are on show
here
- one of them looks very enticing to me.
--
dp